Out of Town Patients: The Orthodontics Center of NYC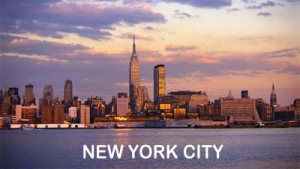 Out Of Town Orthodontic Patient Information: Consultations, Limousine Transportation, and Hotel Information
The Orthodontics Center of NYC performs orthodontic treatments including TMJ treatments, Myofunctional Therapy, and Jaw Expansion on patients not only from around the New York City area, but from all over the United States and the world. The best in class orthodontic specialist wants the patient to concentrate only on the treatment and not to worry about the traveling or arrangements. We have created this page to make your travel arrangements to NYC easier. Whether you are travelling to us by train, subway, car or plane, we will happily assist you withal your travel accommodations.
Please note: It is unnecessary to obtain a dentist's referral to visit The NYC Orthodontics Center.

Dr. Michael Gelb offers remote consultations to patients and medical professionals anywhere in the world via phone or SKYPE. Please follow this link to learn more: remote consultations. Please contact our NYC office or ue the form on the right for details pertaining to remote consultations.
You have the option among the following three major airports if you fly into New York City:
When you arrive in NYC you will be greeted outside the airport and The Orthodontics Center of NYC's team will arrange to have you picked up by limousine to take you to your selected hotel where a packet of information will be waiting for you at the front desk.
Nearby NYC Hotels to The Orthodontics Center of NYC:
The Plaza
768 5th Ave, New York, NY ‎
(212) 759-3000
Four Seasons Hotel NYC
57 E 57th St, New York, NY 10022
(212) 758-5700

Hôtel

Plaza

Athénée


37 E 64th St, New York, NY ‎
(212) 734-9100
The Pierre, A

Taj

Hotel, New York
2 E 61st St
New York, NY 10065
(212) 838-8000
The Lowell Hotel
28 E 63rd St
New York, NY 10065
(212) 838-1400
Bentley Hotel
500 E 62nd St
New York, 10065
(212) 644-6000
Orthodontics Center of NYC
Michael L. Gelb, DDS, MS
635 Madison Avenue, #19A
B/W: 59th & 60th Street
New York, NY 10022
T: (646) 524-7474