Invisalign NYC Orthodontists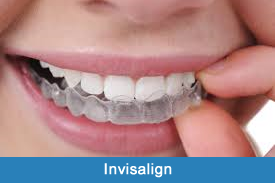 The Orthodontics Center of NYC located on Manhattan's Upper East Side offers Invisalign to qualifying patients: teens and adults. The Orthodontics Center of NYC is a renowned best in class Upper East Side specialty orthodontics practice which focuses specifically on orthodontics and myofunctional treatments.
Please note: It is unnecessary to obtain a dentist's referral to visit The NYC Orthodontics Center. The NYC Orthodontics Center's comprehensive treatment planning will present you with all available treatment options and advise you to the risks and benefits of each treatment and the related costs.
The Orthodontics Center of NYC is a renowned best in class Upper East Side specialty orthodontics practice which focuses specifically on orthodontic braces, including Invisalign teen and Invisalign adult, and oral myofunctional treatments.
The Orthodontics Center of NYC's  goal is to provide our patients with affordable state-of-the-art orthodontic care in a friendly and professional environment. As a certified Insvisalign "Elite Provider", Dr. Gelb can offer you an affordable Invisalign treatment plan. When it comes to Invisalign, experience matters.
Do you want to improve your smile and straighten your teeth with an orthodontic treatment but without other people noticing that you are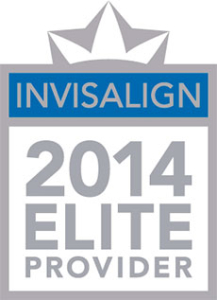 straightening your teeth? Invisalign™ is the most convenient way to straighten your teeth using transparent alignment trays instead of metal brackets and wires. Invisalign straightens your teeth just like regular braces, but no-one will ever know you're wearing Invisalign.
How Invisalign works is that the orthodontic teeth straightening system consists of a series of clear, virtually indictable custom-moulded aligners made using advanced 3-D computer imaging software. This enables Dr. Micahel Gelb of the Orthodontics Center of NYC to outline your entire orthodontic Invisalign procedure progression on screen before your treatment even begins.
Invisalign is offered by the Upper East Side NYC Orthodontist as both Invisalign Teen and Invisalign Adult.
Please note: Invisalign Teen, is specifically designed to suit the active lifestyles and unique treatment needs of our NYC teen orthodontic braces patients. Invisalign has several treatment options available for teenagers, depending on the stage of teeth development. Younger teenagers, or those who haven't got all of their adult teeth erupted can be treated with Invisalign Teen.
The Invisalign Teen aligners are made with the same Invisalign technology used for Invisalign Adult aligners, with a few additional features including:
Blue compliance-indicators fade from blue to clear to help your dental provider, you, and your teenager to gauge wear time.
Special features are now designed for canines, second premolars and second and third molar teeth.
Six free individual replacement

aligners

are included in case any get lost or misplaced.
The top rated NYC Invisalign Orthodontic Specialist will evaluate if you or your teen is a candidate for Invisalign orthodontics during your consultation. The complex treatment needs of teens means the experience level of your Invisalign provider becomes even more pertinent.
If you have any questions for the Upper East Side, NYC best in class, "Elite Provider" Invisalign Orthodontist or would like a complimentary consultation to discuss Invisalign Teen or Invisalign Adult please feel free to contact Dr. Micheal Gelb for an orthodontic consultation or to make an appointment.
Orthodontics Center of NYC
Michael L. Gelb, DDS, MS
635 Madison Avenue, #19A
B/W: 59th & 60th Street
New York, NY 10022
T: (646) 524-7474